LEAKING – Most Houses Leaked in Carriage Lake!
LEAKS!   70-75%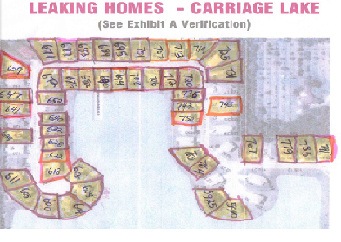 Houses Leaked for eight years before KB Home made substantial repairs in Carriage Lake, a neighborhood with a  68% default rate!   This might sound bad enough, but apparently we are not alone.  There are twenty two subdivisions in Florida with similar problems – 584 homes leaking in in North Carolina – subdivisions in Atlanta – Texas –  and California with problems.  It's getting hard to keep track.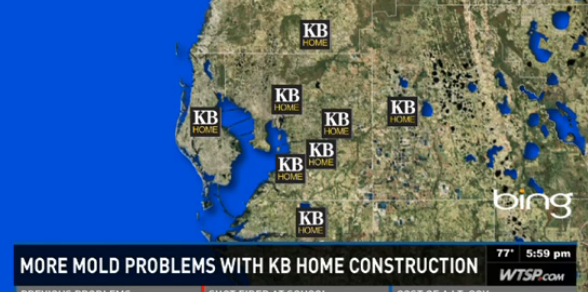 TRYING TO RUN DOWN WARRANTIES?
Some homes have been repeatedly repaired and one was "fixed" over  twenty times in Tampa!  The question being asked is – was  KB Home trying  to run down  warranties when they told owners "fix it yourself"  – "not covered under your warranty" – "call your insurance?"  With years of refusals or patches of paint and caulk – you have to wonder – how is it that KB Home never noticed that the houses in Carriage Lake were built without weeps or joints to drain the stucco?
THE GARAGE CEILING WAS FALLING IN AND THE WATER POURING THROUGH THE FRONT WINDOW – When this homeowner got the response below.  Almost half the houses in the neighborhood were leaking after this rain storm.   

KB HOME CONTINUES TO DISMISS THE LEAKING NEIGHBORHOOD IN THIS EMAIL BELOW: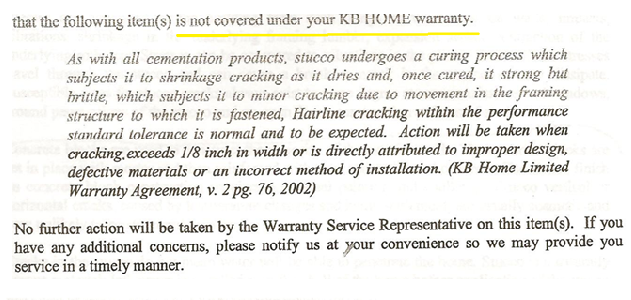 ANOTHER OWNER GOT A "CAULK AND RUBBER PAINT REPAIR" ,  and KB Home representatives never disclosed that the house was built without drainage weeps.  They covered it up with this patch which was supposed to hold until the warranty ran out!  It almost did.   Below: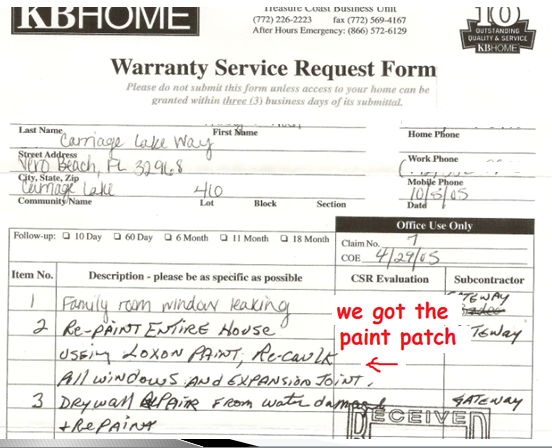 WHAT'S WRONG WITH THESE HOUSES?
The expansion joints were missing for one thing. There were other problems too, missing weeps to drain the upper story, and stucco applied to windows incorrectly without flashing.  The problem was more than paint,  caulk, or maintenance, like KB told owners.    According to the Indian River County Building Department, jjoints and weeps were required by ASTM building standards at the time of construction.  (American Standards and Testing Materials) (specifically standards ASTM C-926 and C-1063) are  for stucco on frame according to Indian River County Building Officials.  All homes in the United States are built to these standards and they don't need to be spelled out in the plans or specs.  They are prescribed by the ASTM building standards and KB Home agreed to abide by these standards when their plans were approved by the county.   You have to ask – How much money did  KB Home save by cutting corners? The loss  to owners was tremendous.
Joints for one thing –  They are visible – how'd you miss that for nine years KB Home?
HOUSE WITHOUT JOINTS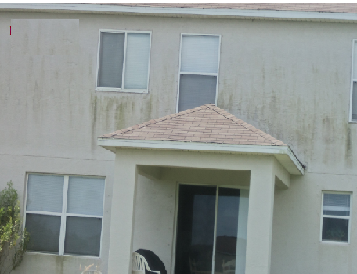 HOUSE WITH JOINTS (they are visible)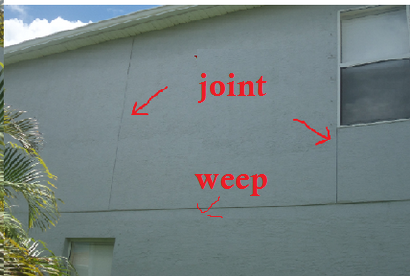 HOUSE WITH JOINTS UNDER CONSTRUCTION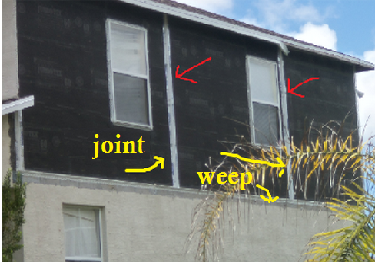 NOT ONE OF THE HOUSES IN CARRIAGE LAKE HAD JOINTS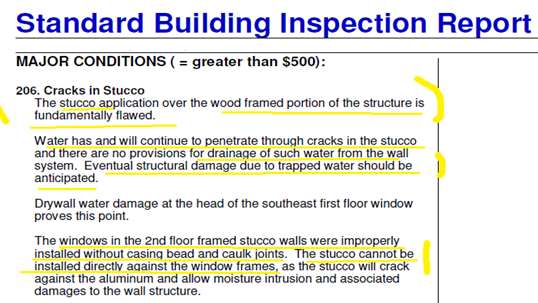 Finally (!) – Under Repair.    KB Home began tearing  "defective" stucco off  houses in 2011.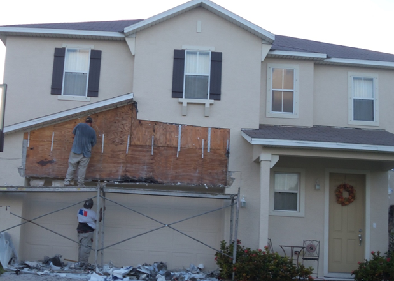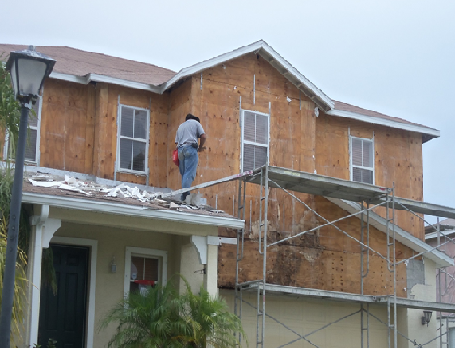 MEANWHILE VALUES CONTINUE TO PLUMMET WHILE THE REST OF THE MARKET CLIMBS!  COULD IT BE BECAUSE THE NEIGHBORHOOD LOOKS LIKE A DEMOLITION SITE FOR THE PAST TWO YEARS? 
AND GUESS WHAT?  THEY ARE ALREADY RE-LEAKING!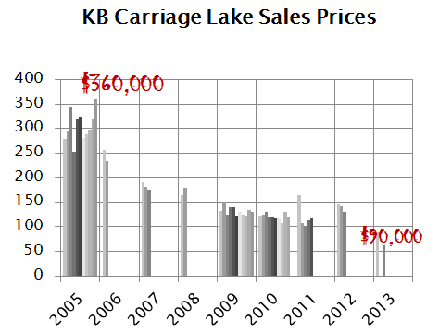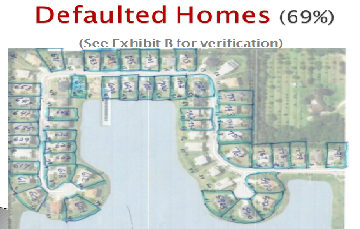 WOULD YOU BUY A HOUSE IN THIS NEIGHBORHOOD?   STIGMATIZED forever!
Guess what?  KB Home specifically excludes STIGMA in their warranty.  Ha! They thought of everything!