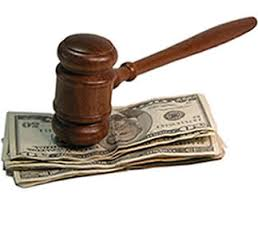 .
KB HOME BEING SUED
2017 update on Willowbrook (Manatee) case (fraud).  urbankic
2016 Florida Attorney General Settlement KB Home AG Settlement Press Release
2015 – Orlando.  Deceptive and Unfair Practices, Violations of Building Code, Negligence, kb home orlando lawsuit
2013  (34 separate suits) Jury Trial Demanded – Fraud, Negligence alleged.  I. Rescission – II. Breach of Contract –  III. Fraud in Inducement – IV. Negligence – V. Breach of Expressed Warranty – VI. Breach of Implied Warranty Habitability – VII Code Violation. Filed by 34 plaintiffs so far. MC_Docket-6   (x34)
2015 Tuscany Village (St. Augustine)   st aug insurance
2012 North Carolina Class Action  – hardiplank leaking 584 homes
ElliottvKBHomes Hardiplank KB Class Cert Order_02-27-12(1)
2013  Williams vs KB Home Texas U.S. District Court Class – Discrimination of Employees – Hostile Work Environment  kbhomediscriminationsuit
2009  Stephanie Sullivan v KB Home Orlando homeowner learns the value of her home has dropped by $80,000 in a year, KB rigging appraisals values.  kb class action price fixing      and here    KB Home Class price fix Orlando
 KB HOME SUING
2013  KB Home vs Homeowners – Shut down your website
2013 KB Home vs the Sub-contractors
2014 KB Home vs Sub-contractors Osceola County
2014 KB Home vs Sub Contractors Indian River 
KB vs SUB CONTRACTORS INDIAN RIVER
Polk County KB suing subs Polk
.
OPINION
Brammer , Appellants v.KB Home Lone Star, L.P., 
Appeal of KB Home injunction against couple who purchased a lemon and wanted to demonstrate.  Suppression of free speech.
Andrew Brammer and Yolanda Brammer Vs. KB Home Lone Star (1)
.
WHISTLE BLOWER SUITS
2007 – KB Home Whistle Blower – Life Threatening Dangerous Defects – they sold them anyway.  starts page 8             o'neill whistle blower
2009-  Chinese Drywall Whistle Blower –  did KB Home try to conceal homes had Chinese drywall? BrownVsKBHome_gov.uscourts.flmd.231531.2.0 (1)
2009-2012 Appraisal Inflation &  Manipulation  Whistle Blower  DOJ vs BOA (KB)    $1  Billion settlement
2012 summary: 1 Billion dollar settlement
2009 full suit:  lagow-complaint-secured  (start pg 19, pg 32…)
2012 Huffpost summary  KB Home Whistle Blower Kept secrete for Years
2009 Another Appraisal Inflation Whistle Blower – Texas