A+ For doing your research!     Here's a little primer.
.
IN CASE YOU ARE NEW TO THE KB HOME EXPERIENCE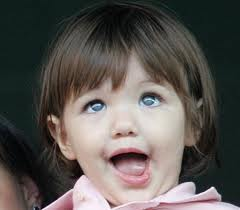 – AND STILL KIND OF DREAMY EYED   – THIS IS A GOOD PLACE TO START
ONCE UPON A TIME THERE WAS  A PRETTY HOUSE!  WOW!  Granite, and tile, and solar, and isn't the furniture pretty?  (What furniture? Never mind, it's just a story)
.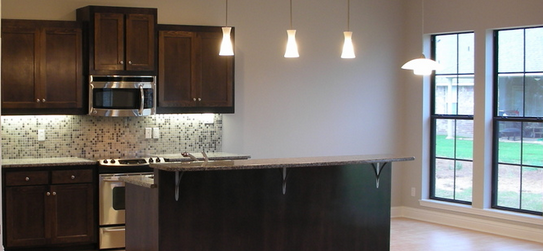 (above not an actual KB Home)
THE BUYERS HAD THEIR HEADS FILLED WITH SUGAR PLUMS – PROMISES OF ALL THINGS GOOD!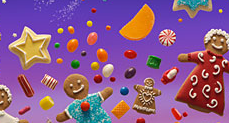 AND DREAMS COME TRUE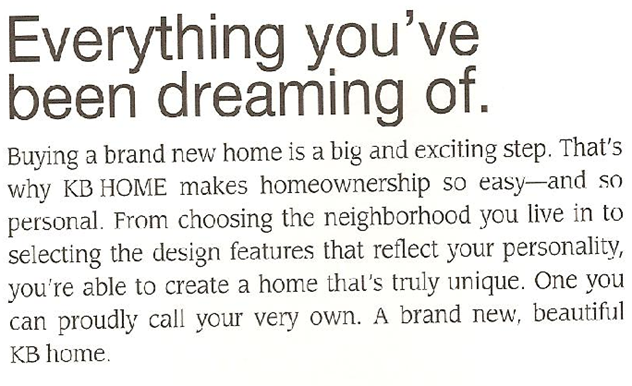 but SOON  – REALITY  SMACKED THEM SILLY!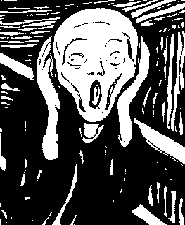 Damn!  Foreclosed! What happened to the neighbors?  Either they never lived there – (speculators) – or they decided they'd had enough! Or else they really had to move & it wasn't possible to sell.  The neighborhood was so stigmatized – who's going to buy a house that leaks?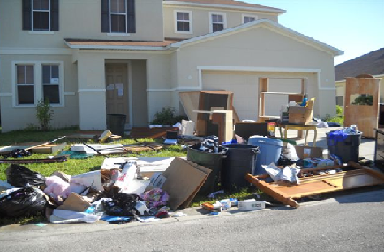 THINGS WEREN'T QUITE LIKE KB HOME PROMISED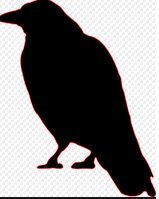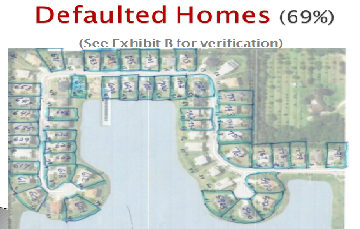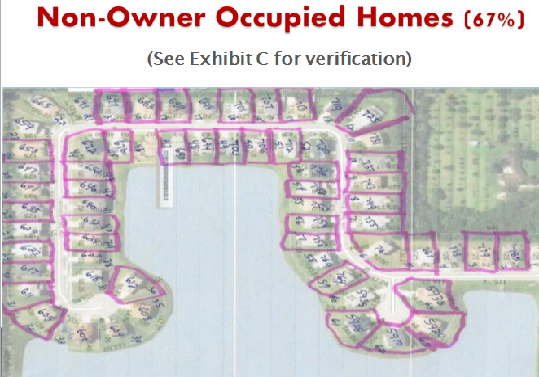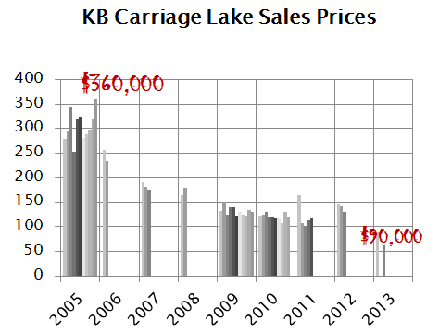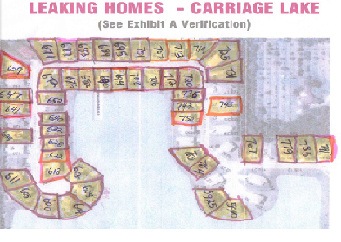 KB Home has spoken:             Everything's just fine.   
 KB HOME SAYS IT WAS JUST AN ISOLATED FEW HOUSES.  But is that true?   There are twenty two subdivisions in Florida leaking!  584 Homes in North Carolina filed a class action suit, and KB Home's own liability insurer petitioned the court to be released from claims – so those people are screwed! In Atlanta, California, and Texas – people are reporting these similar problems.  So far in Florida, these are the KB Home neighborhoods reporting problems so far. (From TheKBHome website)  KB Home Communities With Known Problems In Florida  
PLEASE DON'T LET THIS HAP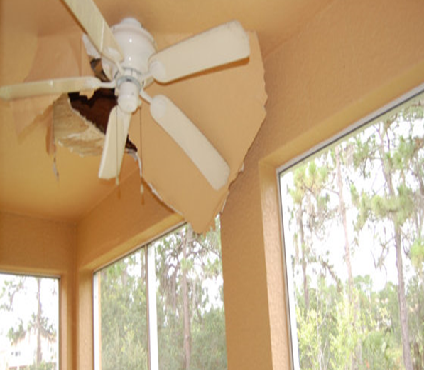 PEN TO YOU!
THE END!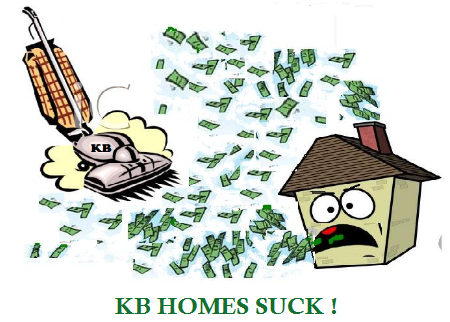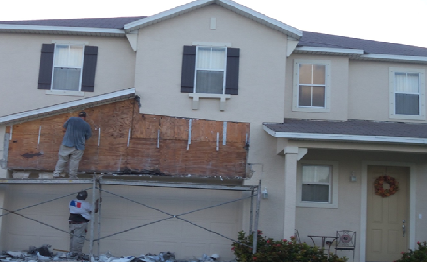 You get the point.